Summer is here ! This amazing time of year when fresh produce abouds, the sun is shining and the sky is blue. Well, except if you live in London at this time of the year. But don't despair, there is still an abundance of fresh, delicious and healthy choices to brighten your mood ! Many of summer's fruits and vegetables are brimming with secret health benefits !
master these healthy tricks and you are set for a fruity summer !
The smoothie season is finally open 
There is nothing more healthy than a green smoothie. I know they sound and might look like that wouldn't taste great but if done right, they are sweet, balanced and have no green flavor !
Green smoothie for Beginner : Use fresh baby spinach
Green smoothie for hardcore player : Use Kale, collars or even chard !
Blend together:
1 Banana
1 cup greens (baby spinach leaves, kale, collards..)
1 cup unsweetened milk (nut, soy, animal)
Honey
If you're not into green smoothie,
try a Pina Colada smoothie
For a healthy version of this famous cocktail, blend :
2 bananas
1 cup pineapple chunks (canned or fresh)
1 cup coconot milk
Honey for the taste
Pack your mason jar salads for the whole week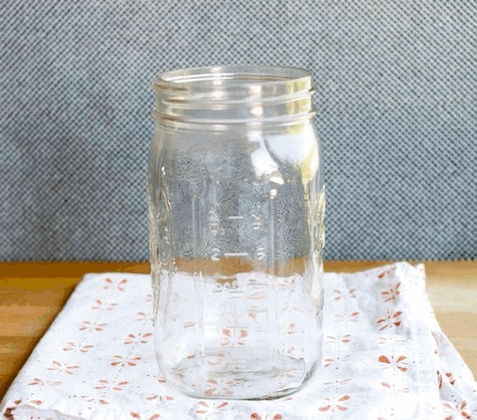 This one has eggs, grapes, corn, nuts and a whole lot of greens
The secret to a perfect and Mason jar salad lies in the ingredients' order.
Dressing always goes first ! A soggy salad ? No thanks.
Add grains, proteins or anything else big
Then the fixings : nuts, raisins, cheeses
Greens go in last.
Turn over the jar in a bowl and the greens will be on the bottom !
Nuts and berries make great healthy snacks 
You don't have the strength to wait until lunch ? Carry around your own berries & nut pack !
A great snack option : throw in some nuts, cashews, berries that will take you less than a minute to get together and even less time to grab before heading out and start your day !
eat healthy, eat smart
Prepare your vegetables in advance
Wash, chomp, cut and prepare all your veggies for the week, put them in tupperwares and then don't waste any time to prep your salad and other healthy meals for the week !
Make your own healthy  sandwich for breakfast or lunch
Green Eggs and Ham Bagel Sandwich 
This healthy bagel sandwich recipe, with its layers of ham, swiss cheese, egg and baby spinach is ready in just 5 minutes !
INGREDIENTS:
1 whole wheat bagel (halved)
1 slice of Swiss Chesse
1 slice bacon
1 teaspoon extra virgin olive oil
1 Large egg
1/2 cup of baby spinach
Pinch of freshly ground paper
Toast bagel. Place cheese and bacon on the bottom half. Heat oil in a small skillet, add egg, spinach and pepper. Cook, stir and in one minute, it's ready !
Place the egg mixture on the cheese and bacon. Don't forget the top bagel !
Cool down this summer with berries popsicles ! 
Turn a fruity granola parfait into a special frozen treat delicious for a cool snack anytime of the day !
INGREDIENT:
1/3 cup sugar
1 cup blueberries
1 cup strawberries
1 cup rasberries
1/4 cup fresh lemon juice (additional)
Put sugar and 1/3 cup water in a small saucepan, boil and stir until surgar is dissolved
Blend berries and lemon juice until smooth. You can add a bit of simple syrup for the taste.
Transfer smoothie to pospsicle molds or a cupcake mold for round frozen treat. Freeze for 4 hours, insert popsicle sticks and freeze for another 4 to 6 hours until frozen solid.
Until the sun comes back for a proper summer, you can always try a nice cheese fondue at St Moritz restaurant !
For more good deals: House London Trip