The February 14th is approching ! So what ? Single, in couple, maried, divorced, parents or not, this week will still be a normal week. A little bit more depressing for the singles… ok we agree on this point ! But don't worry ! There are so many things to do, especially in London, and it's no need to be the February 14th to go out and discover places.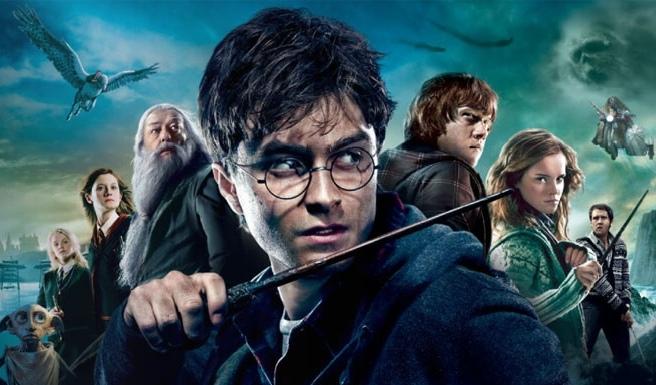 20 years ago, the first book of Harry Potter saga was published. For this anniversary, the British Library is doing an exhibition about J.K. Rowling (writer) and the publisher of the famous wizard. You will also see number of object link to the story and manuscripts. You have until February 28th to check it out !
This week and until February 18th, you can play fifty arcade video games on authentic machines dating from the 80's and 90's in the heart of London.
You can also try an old Playstation from the 70 's and pla
y to Atari, Megadrive, Game Cube, N64,..
This place is made for you if you're a fan of Donkey King, Space Invaders, Pac Man, Sonic and Mario Kart or if you just want to try a new experience! That will cost you 15£ for 3 hours !
This spot is called Subculture Archives, at Barnaby Street and it's openned until the 18th of February.   It isn't just a video game kingdom, it's also a shop where you can found T-Shirt, Cup, Books and so many other tings (25% off on the shop until the closing).
You can go to see The Female Gaza, a picture exhibition about Women at the  Getty Gallery. It's opened from monday to saturday until March 14th and it's free !
For the more greedy, you can enjoy a 50% at the pizzeria Santa Maria thank to the opening to their third restaurant in London. But it's only until this Tuesday the 13th of February ! So if you are an italian food amateur, go to try it !
Of course we don't forget the popular Pancake da
y, Tuesday 13th of February ! 
There is more than just eating pancakes on Pancake Day, there is also a number of flipping races taking place across the city. Whether you want to take part yourself or watch it from the sidelines, as they toss pancakes in a frying pan while trying to complete the course as fast as possible.
Famous Spot:  Parliamentary Pancake Race, where politicians take on journalists to be crowned champions in Victoria Tower Gardens, outside the Houses of Parliament. From 10am
As you can see London is a city where you can not be bored ! Valentine's day or not, week-end or not, couple or not !